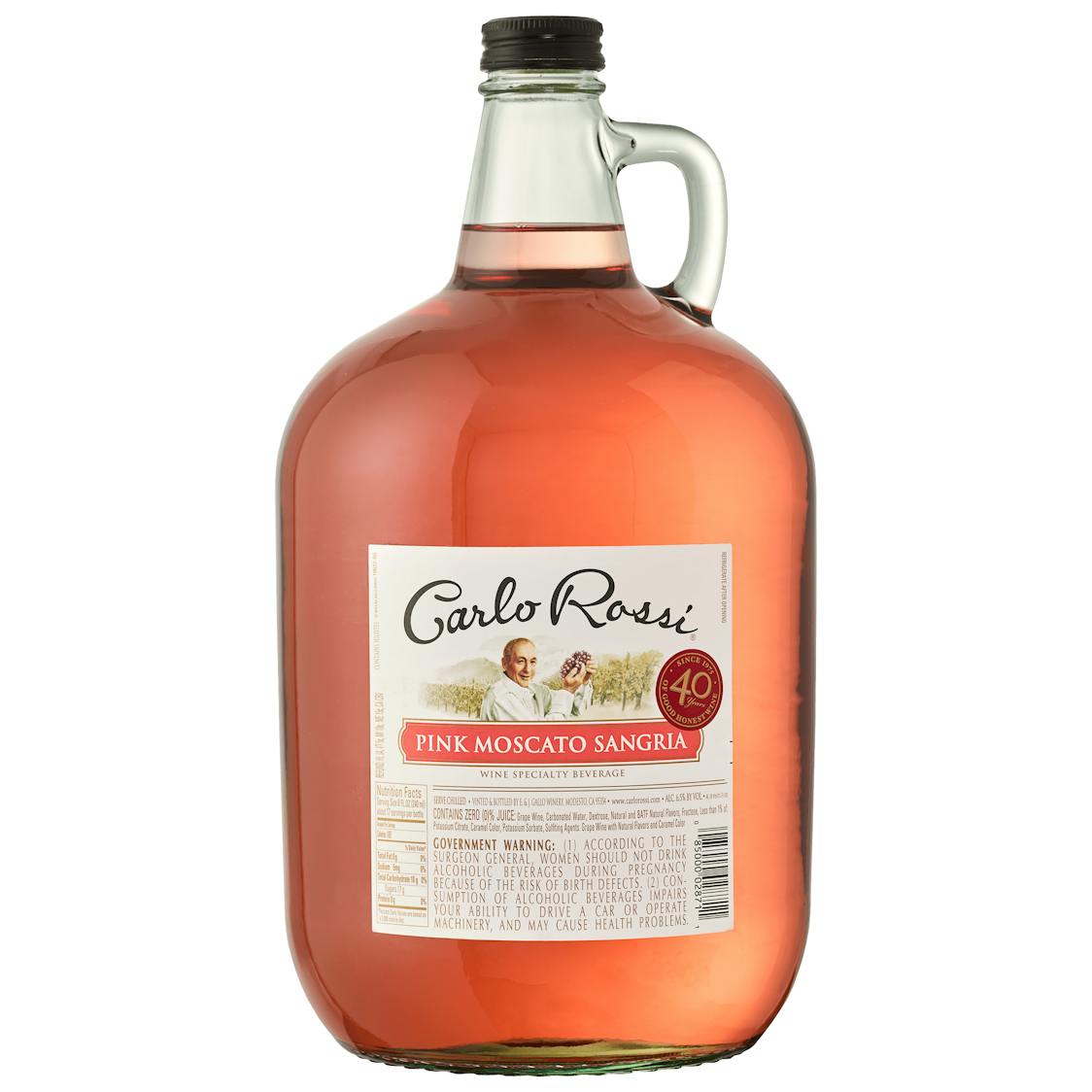 Carlo Rossi Pink Moscato Sangria 4L
A wine from California.
Pink Moscato Sangria is a light-bodied, fruity wine Sangria with a smooth finish. This Pink Sangria…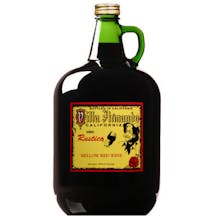 Villa Armando Rustico Red 4L
A wine from California.
In a world where wine brands come and go, Villa Armando stands apart - introduced, owned and bottled…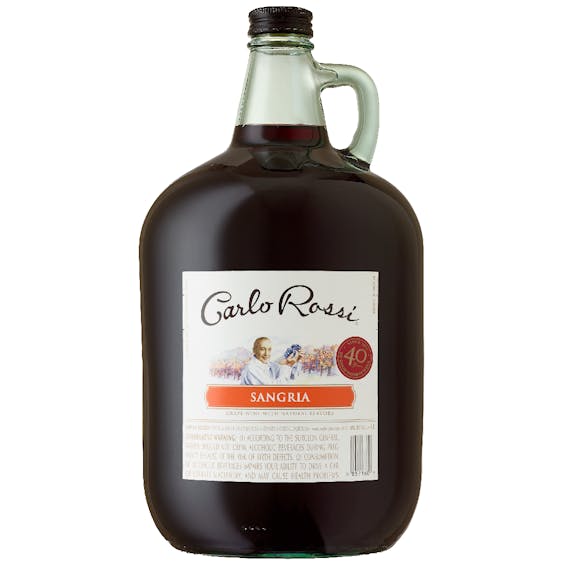 Carlo Rossi Sangria 4L
A wine from California.
Sangria is traditionally a social red wine. You can enjoy its bright flavor as is or add slices of y…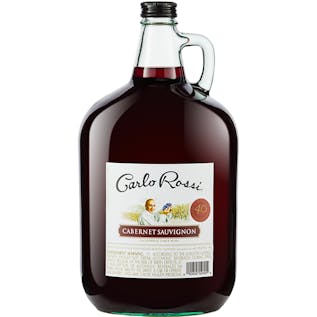 Carlo Rossi Cabernet Sauvignon 4L
A Cabernet Sauvignon from California.
This California Cabernet Sauvignon is a big, bold wine that nudges toward the taste of red cherry an…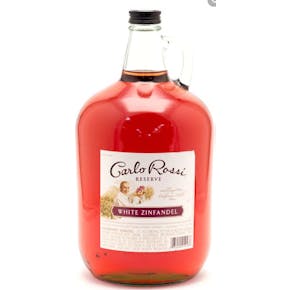 Carlo Rossi White Zinfandel 4L Glass Bottle
A Zinfandel from California.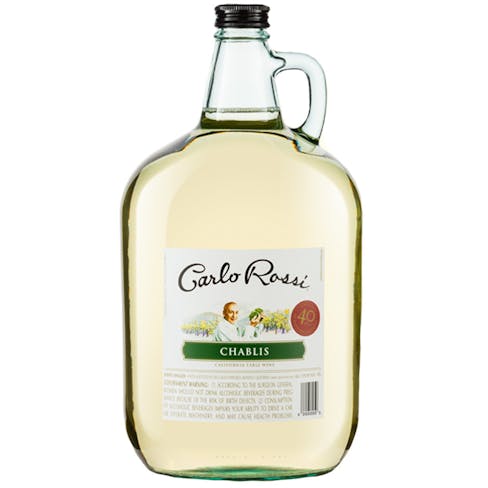 Carlo Rossi Chablis 4L
A wine from California.
Straw-colored, semi-dry white wine with a crisp, light taste. Grilled seafood or chicken and tossed…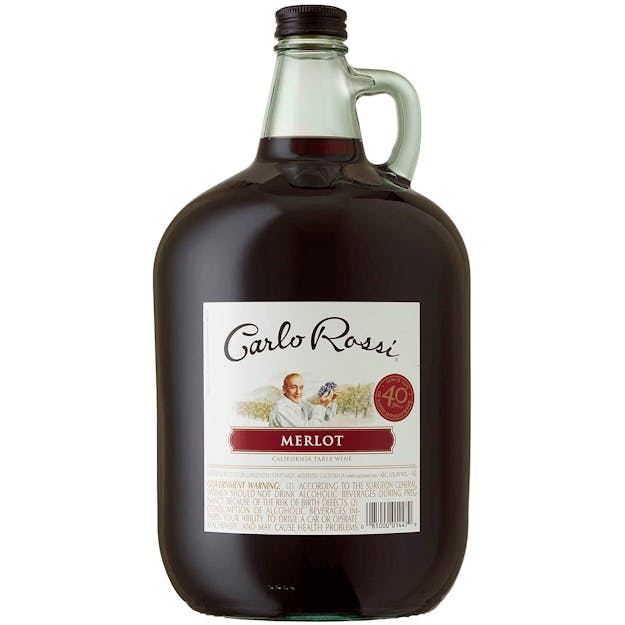 Carlo Rossi Merlot 4L
A Merlot from California.
Bright with rich berry flavors from delicious California grapes, Carlo Rossi Merlot is guaranteed to…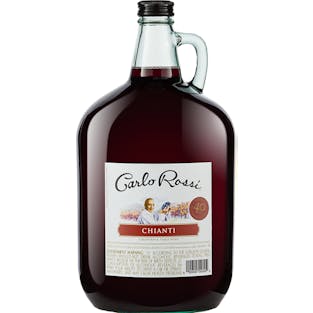 Carlo Rossi Chianti 4L
A Sangiovese from California.
Named after a growing region in Italy, Chianti is a wine style that is made primarily from Sangioves…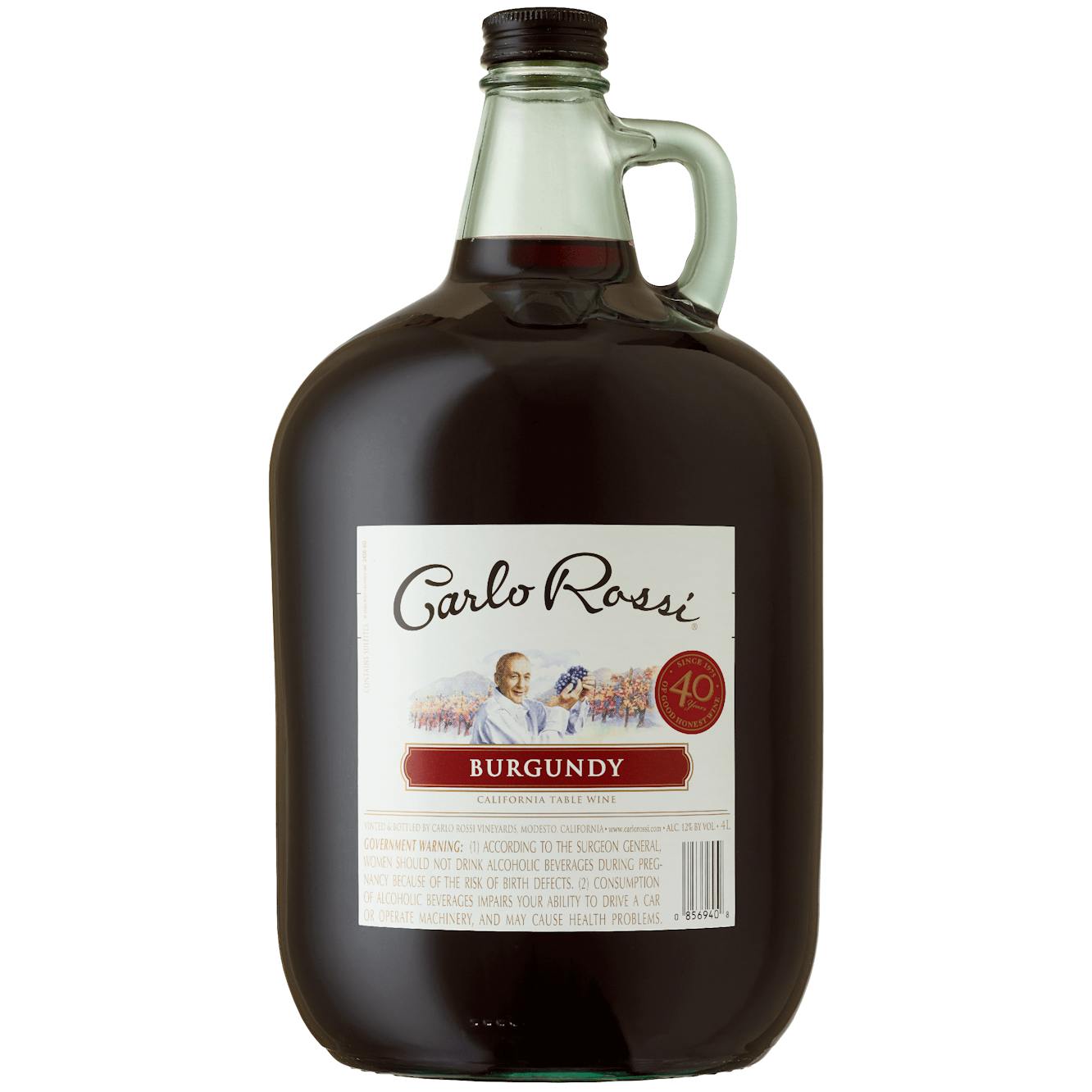 Carlo Rossi Burgundy 4L
A wine from California.
Burgundy red wine is a full-bodied red wine filled with flavors of red berries with hints of spice a…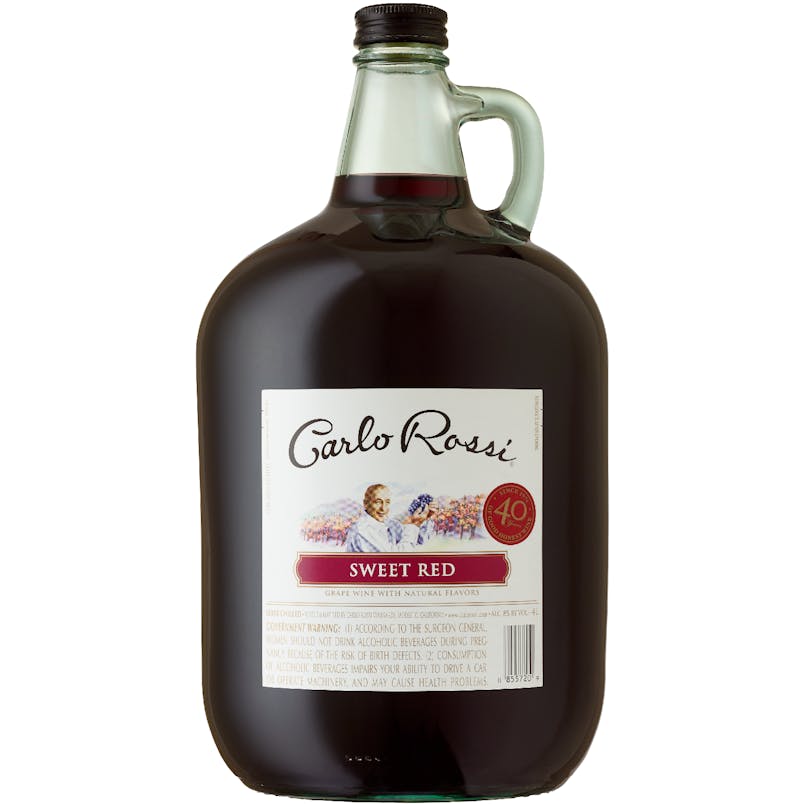 Carlo Rossi Sweet Red 4L
A wine from California.
This sweet red wine is well balanced, light to medium-bodied red wine that has flavors of bright red…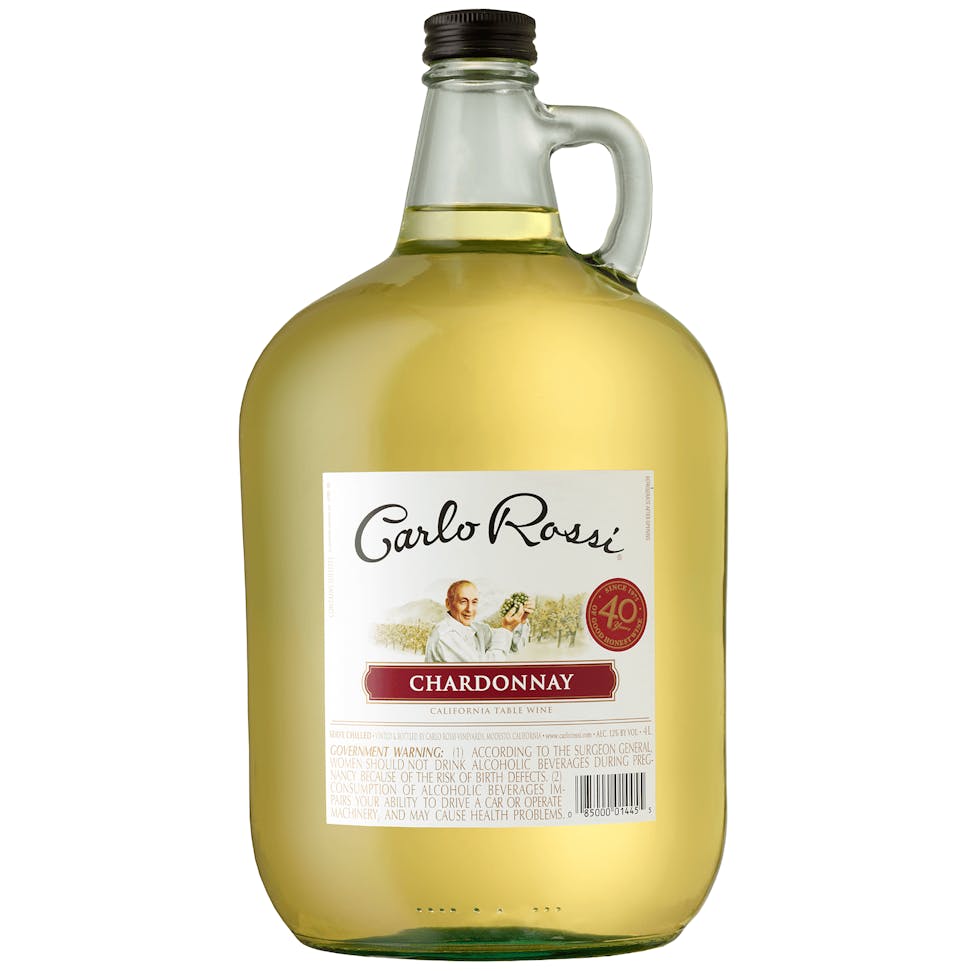 Carlo Rossi Chardonnay 4L
A Chardonnay from California.
With its subtle hints of apple, pear and oak, you'll find it goes well with cheese-and-fruit platter…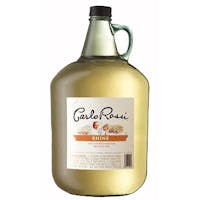 Carlo Rossi Rhine 4L
A wine from California.
A crisp, straw-colored white wine, a little sweeter than our Chablis, Carlo Rossi Rhine exhibits the…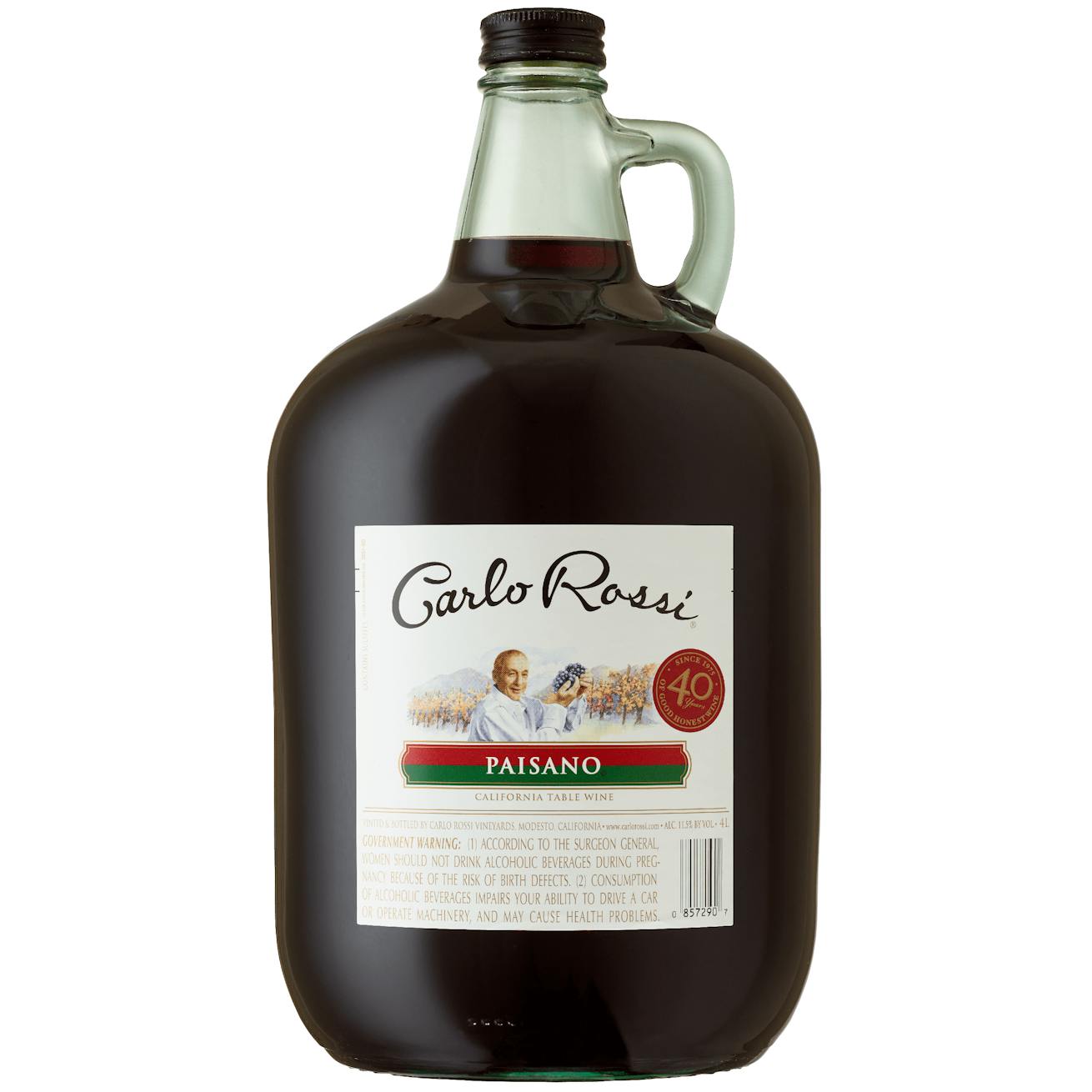 Carlo Rossi Paisano 4L
A wine from California.
In Italian, "Paisano" means friend! This best-selling Carlo Rossi slightly sweet red wine goes great…