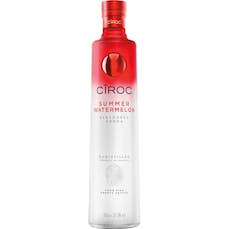 Cîroc Summer Watermelon 1.75L
CÎROC Summer Watermelon is a rich tasting spirit made with vodka five times distilled from fine Fren…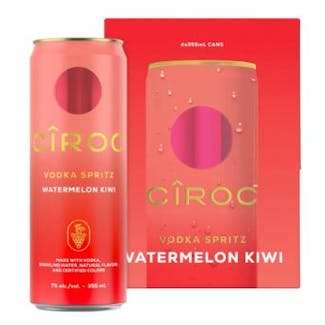 Cîroc Vodka Spritz Watermelon Kiwi 4 pack 12 oz. Can
Watermelon Kiwi offers a ripe melon flavor, a subtle hint of green kiwi and a crisp, refreshing fini…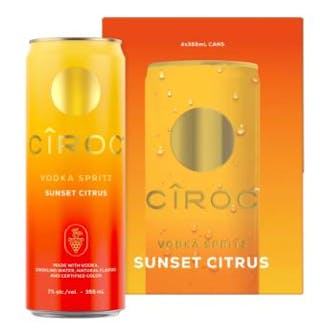 Cîroc Vodka Spritz Sunset Citrus 4 pack 12 oz. Can
Sunset Citrus offers bright orange notes with a touch of stone fruit and a zesty finish.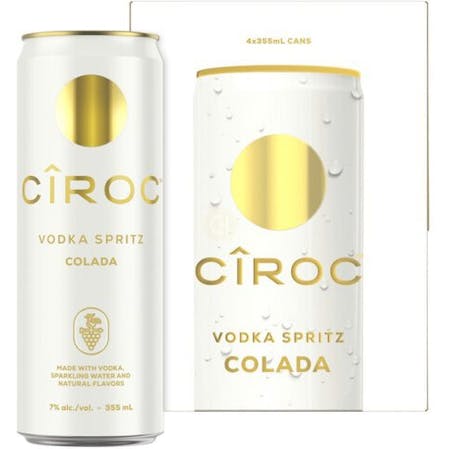 Cîroc Vodka Spritz Colada 4 pack 12 oz. Can
Cîroc Vodka Spiritz Pineapple Passion 4 pack 12 oz. Can
Pineapple Passion blends the taste of pineapple and tropical flavors with an orange zest finish.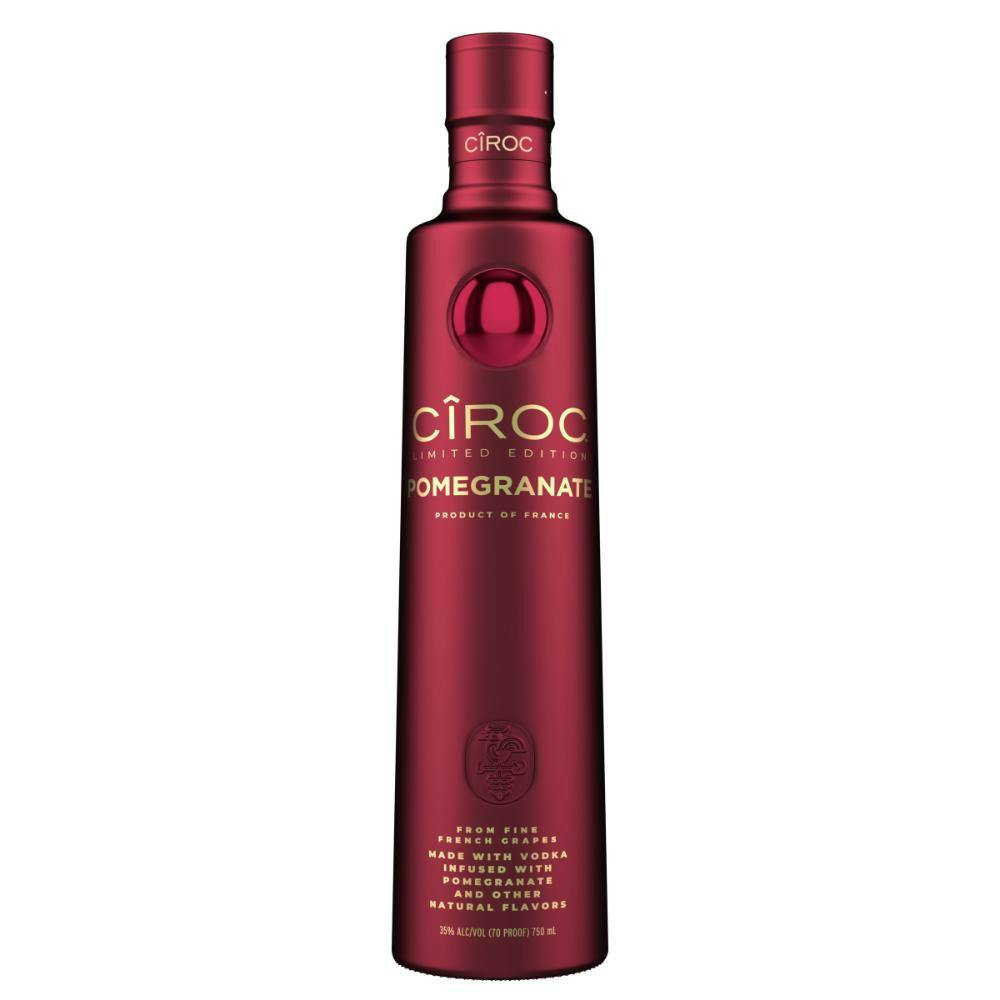 Cîroc Limited Edition Pomegranate Vodka 750ml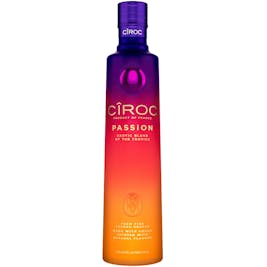 Cîroc Limited Edition Passion Vodka 750ml
CÎROC PASSION is masterfully infused with an exotic blend of distinctive flavors, inspired by the tr…

Cîroc Summer Citrus Vodka 750ml
Opening with a sun-kissed nose of bright juicy blood orange, tangy fresh-squeezed citrus taste with…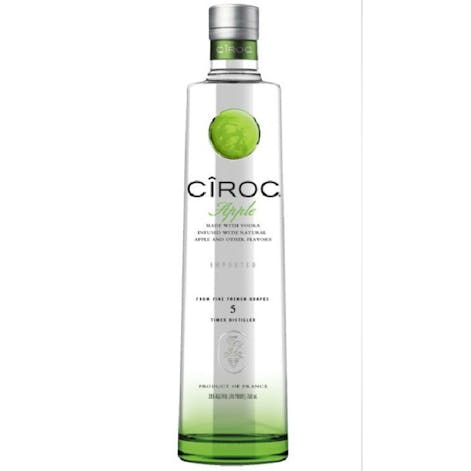 Cîroc Apple 750ml
Cîroc Apple is distilled five time to ensure high quality. The spirit is masterfully infused with a…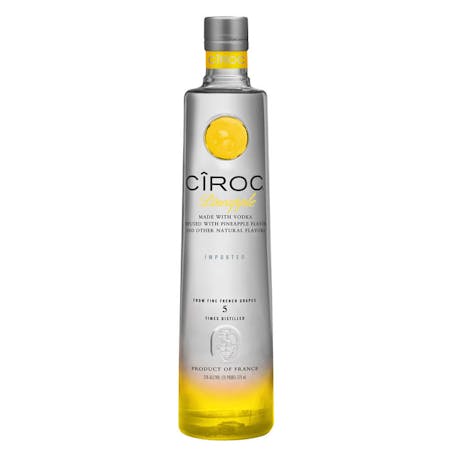 Cîroc Pineapple 750ml
On the nose, freshly crushed pineapple with notes of tropical fruit. Tastes of succulent pineapple f…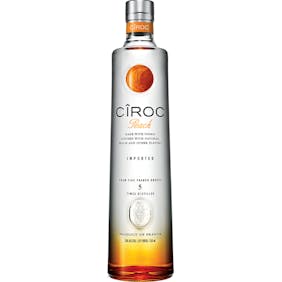 Cîroc Peach Vodka 750ml
Cîroc Peach is the third flavor-infused varietal from the makers of Cîroc Ultra-Premium Vodka and is…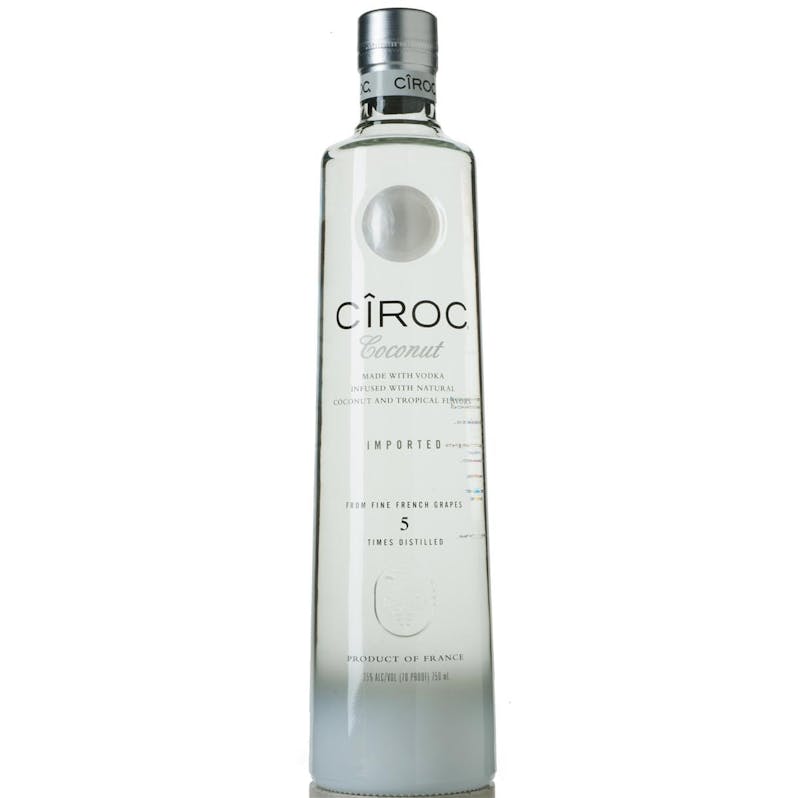 Cîroc Coconut 750ml
Distilled five times to ensure high quality, the spirit is masterfully infused with coconut and trop…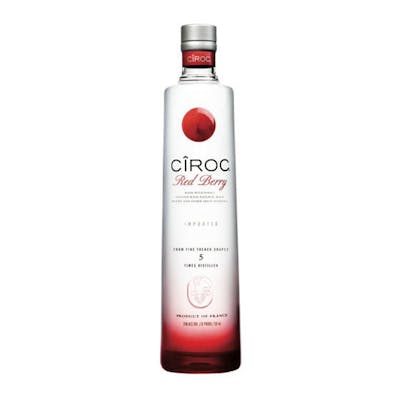 Cîroc Red Berry 750ml
Cîroc Red Berry is one of the first flavor-infused varietals from the makers of Cîroc Ultra-Premium…

Cîroc Vodka 1.75L
CÎROC™ Ultra-Premium Vodka is distilled from fine French grapes for an exquisitely smooth, fresh vod…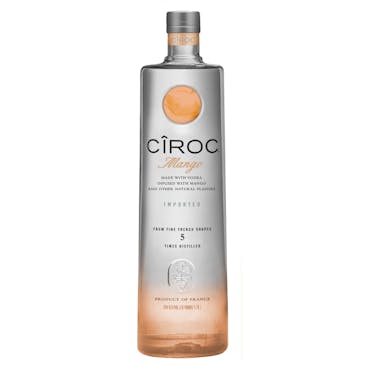 Cîroc Mango Vodka 1.75L
Ultra-Premium Vodka and is gluten free. Distilled five times to ensure high quality, the spirit is m…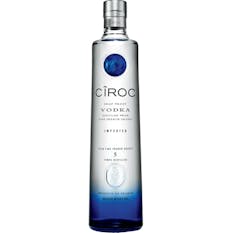 Cîroc Snap Frost Vodka 750ml
Refined, citrus aromas. Smooth, lightly sweet and enriched by the natural character of grapes. Crisp…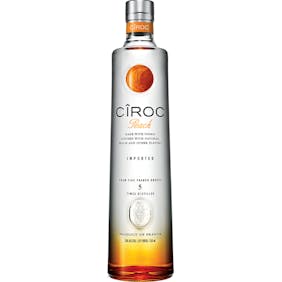 Cîroc Peach Vodka 1.75L
Cîroc Peach is the third flavor-infused varietal from the makers of Cîroc Ultra-Premium Vodka and is…

Cîroc Pineapple Vodka 1.75L
On the nose, freshly crushed pineapple with notes of tropical fruit. Tastes of succulent pineapple f…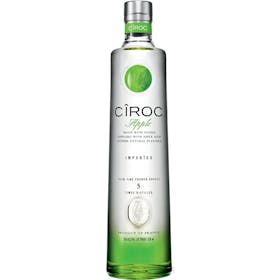 Cîroc Apple Vodka 1.75L
Cîroc Apple is distilled five time to ensure high quality. The spirit is masterfully infused with a…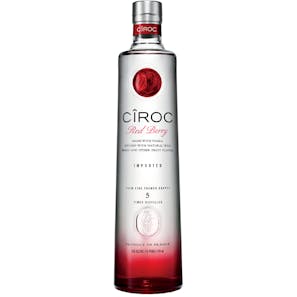 Cîroc Red Berry Vodka 1.75L
Cîroc Red Berry is one of the first flavor-infused varietals from the makers of Cîroc Ultra-Premium…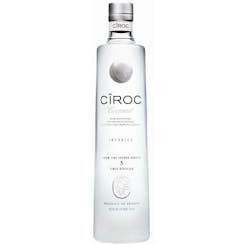 Cîroc Coconut Vodka 1.75L
Distilled five times to ensure high quality, the spirit is masterfully infused with coconut and trop…