Refine Your Results
Showing 1 - 24 of 43 results.
Refine Your Results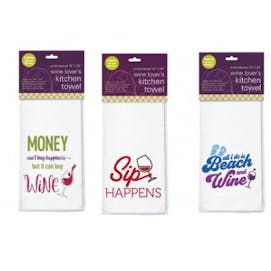 Chris's Stuff Embroidered Kitchen Towel - Ass't
Individual Embroidered Kitchen Towel. Made from 100% cotton with a diamond weave constru…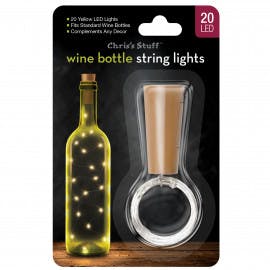 Chris's Stuff Wine Bottle String Lights Bottle
Wine Bottle String Lights. Perfect for home decor, parties, holidays, weddings and more…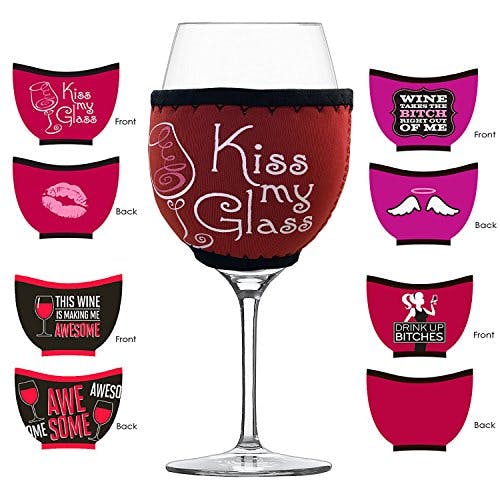 Chris's Stuff Wine Glass Sleeve - Neoprene Ass't
Individual Wine Glass Sleeve - printed on both sides - Great for outdoor Parties, Wine Tastings &amp…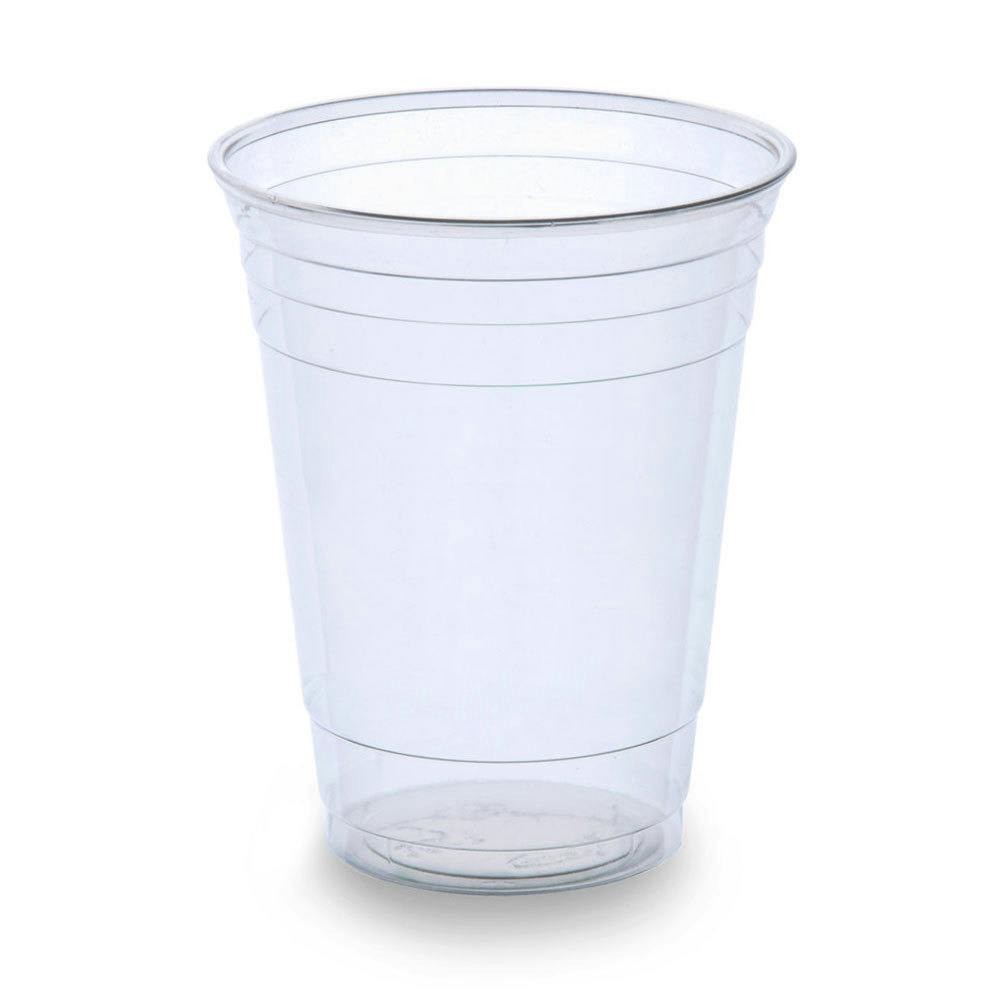 Party Dimensions PLASTIC CLEAR CUPS 18 oz.
18oz Clear Plastic Cups - 50 pack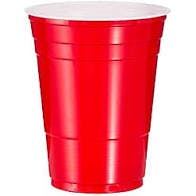 Party Dimensions PLASTIC RED CUPS 18 oz.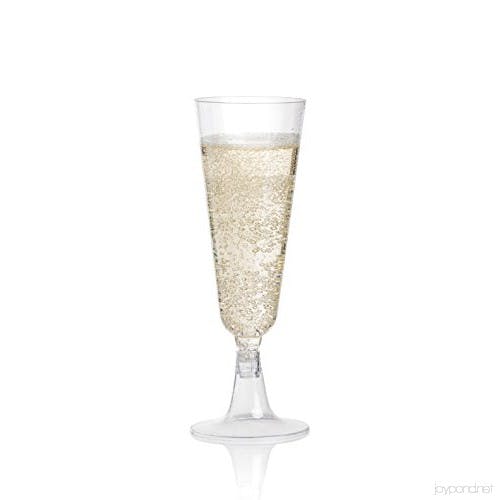 Party Dimensions Plastic Champagne Glasses 5 oz.
5oz Champagne disposable glasses 6pk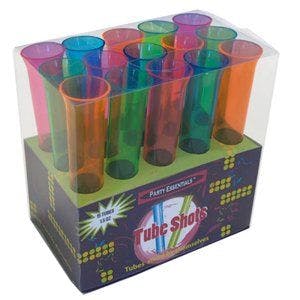 Party Essentials Neon Test Tubes 1.5 oz.
Set of 15 Assorted Colors. Holds 1.5oz
True Brands BAMBOO APPITIZER PICKS 24pc
Natural Bamboo Appetizer Picks. Set of 24. 3.75" long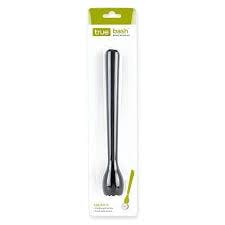 True Brands BASH MUDDLER 750ml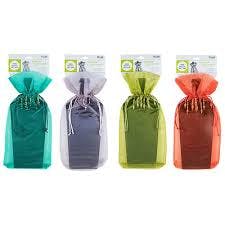 True Brands BEADED BOTTLE SACKS Ass't Colors Bottle
Beaded Bottle Sacks Gift Bags. Assorted Colors to choose from.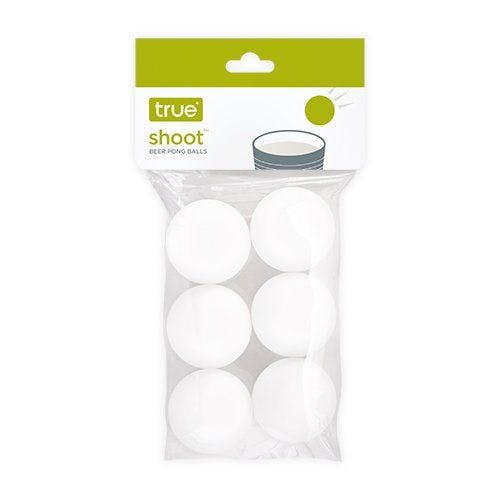 True Brands BEER PONG BALLS 6pk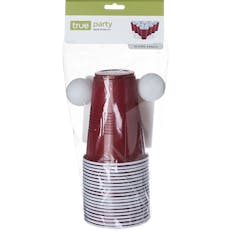 True Brands BEER PONG KIT W/CUPS & BALLS 20 oz.
Set comes with 20 Red Cups and 4 balls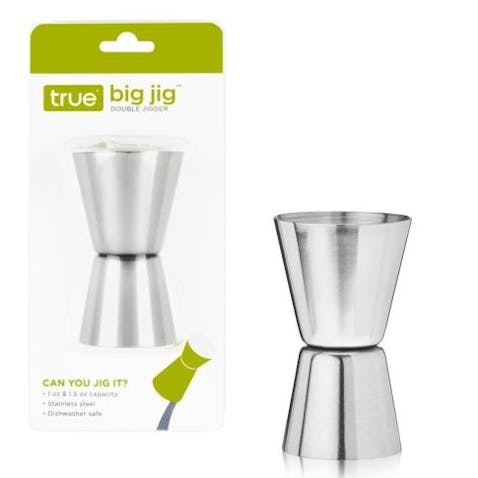 True Brands BIG JIG DOUBLE JIGGER N/A
For extra-generous concoctions, measure with the Big Jig™ Double Jigger. One side holds one ounce, t…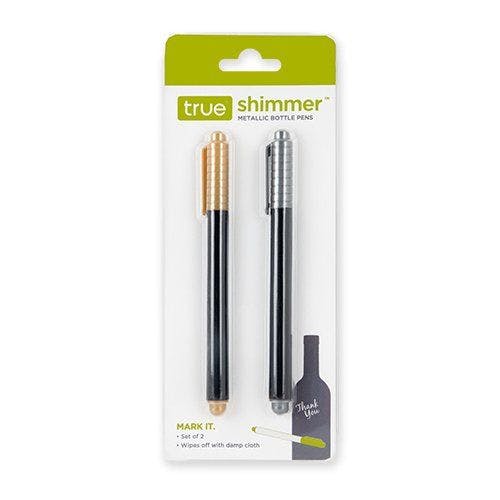 True Brands BOTTLE PENS - Shimmer Metalllic Bottle
Personalizing bottles is just plain fun. Use our silver and gold Shimmer™ Metallic Bottle Pens to ke…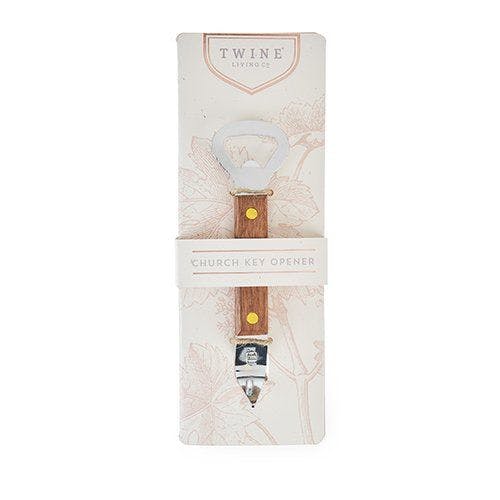 True Brands BOTTLE/CAN OPENER Wood Handle Bottle
We've added class to a classic with our wood-handled bottle opener. Gorgeous, finely grained wood tr…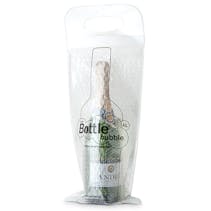 True Brands Bottle Bubble XL Bottle
Get your wine ready for your next getaway. Air filled bubbles protect your bottle while a sticky sea…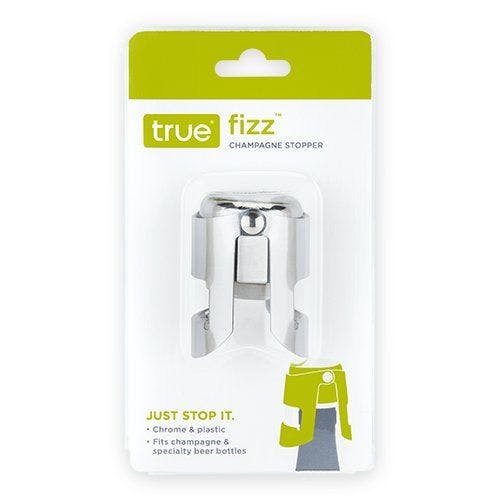 True Brands CHAMPAGNE STOPPER unit
Don't let the party fizzle after you've popped the cork. This Fizz™ Chrome Champagne Stopper seals i…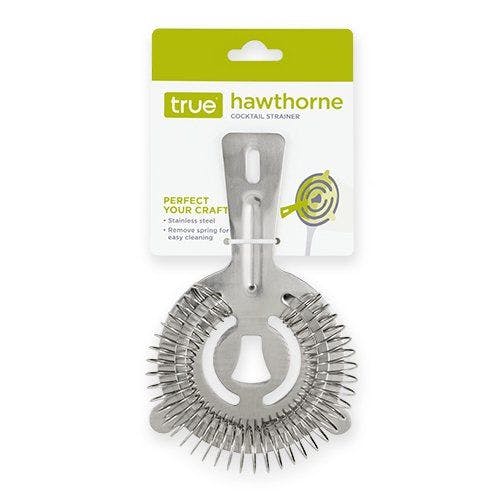 True Brands COCKTAIL STRAINER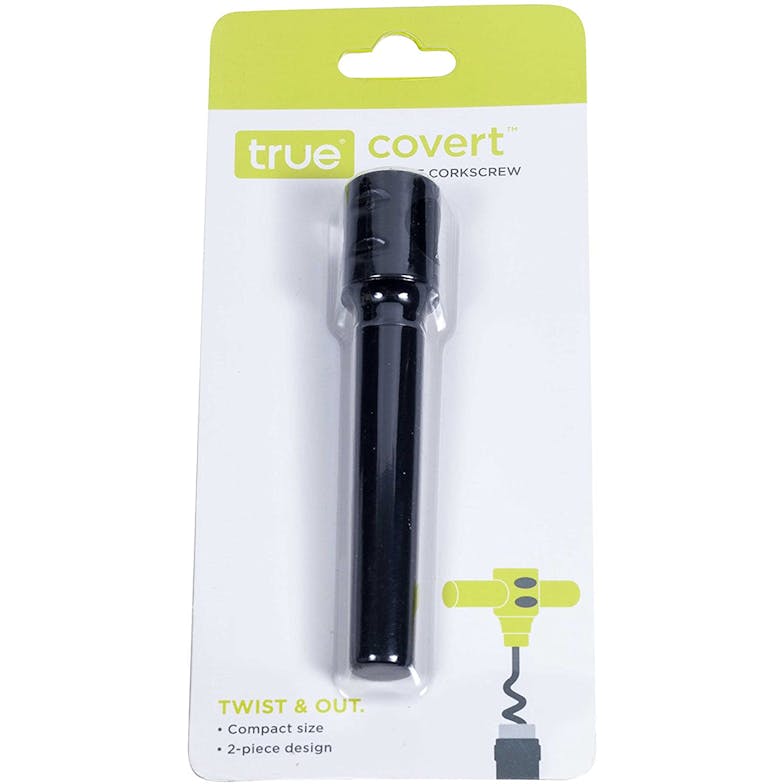 True Brands CORKSCREW - BLACK POCKET
This ultra-portable must-have packs the power of a traditional corkscrew into a sleek black sheath t…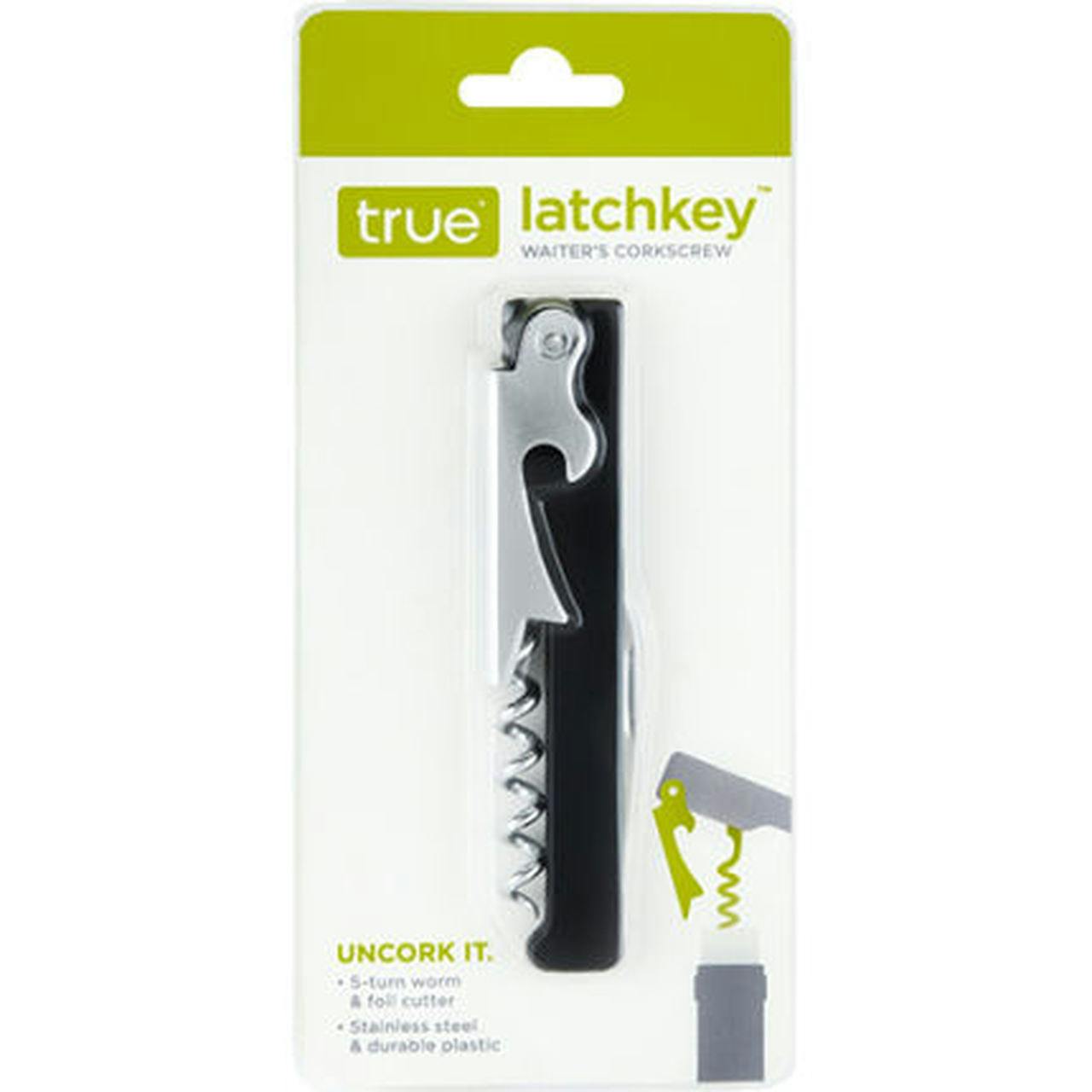 True Brands CORKSCREW-LATCHKEY WAITER'S BLACK
Uncorking is effortless thanks to the superior double-hinged design and non-stick worm of the Trueta…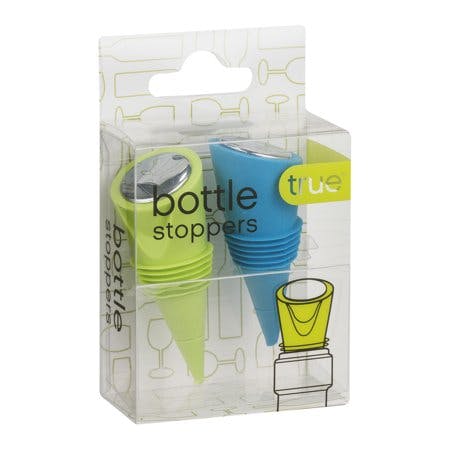 True Brands Cone Silicone Bottle Stoppers Bottle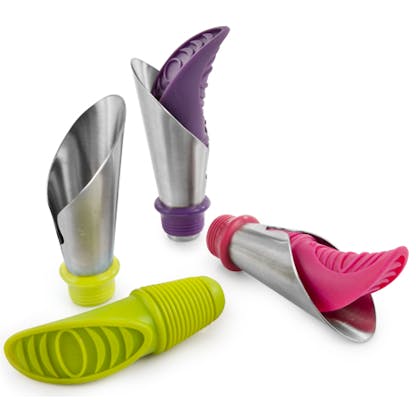 True Brands Duo Stopper and Pour Spout Assorted Color unit
This modern duo separates to provide a drip-free pour and easy storage. Just remove the inner stoppe…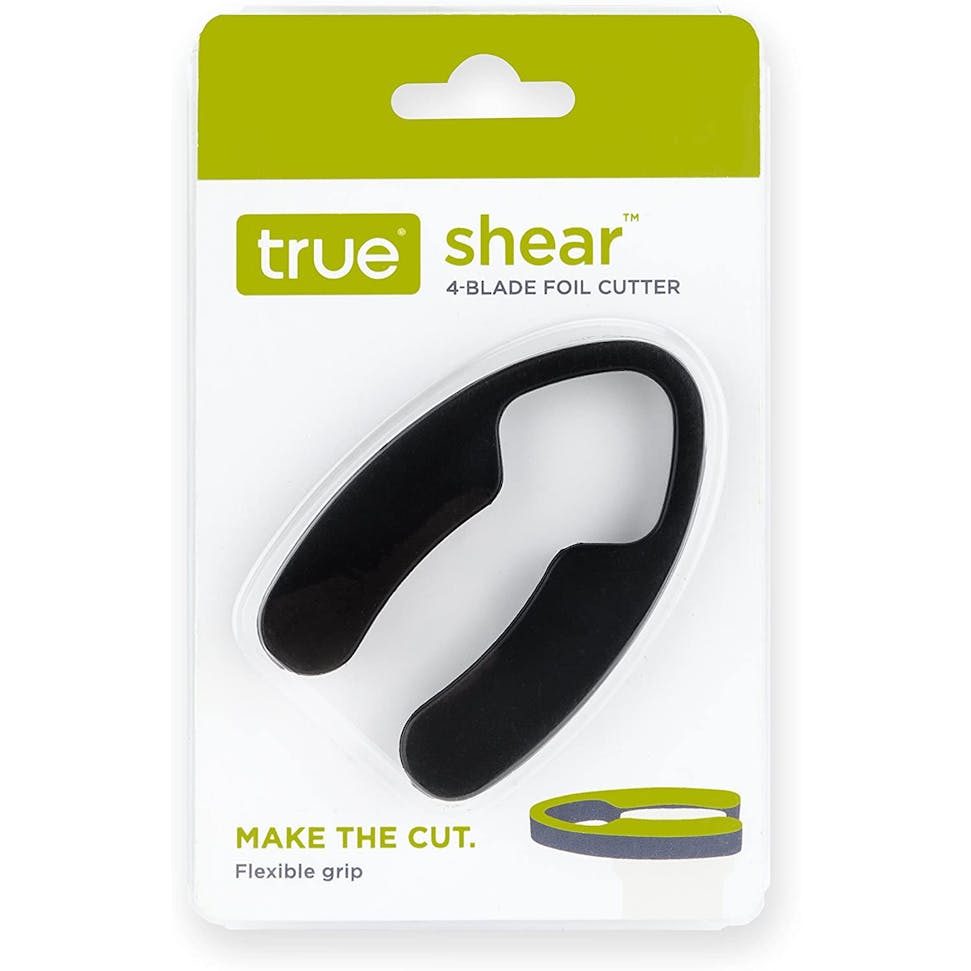 True Brands FOIL CUTTER
Every kitchen needs a foil cutter, and this one is as dependable as it gets. With 3 blades and an ea…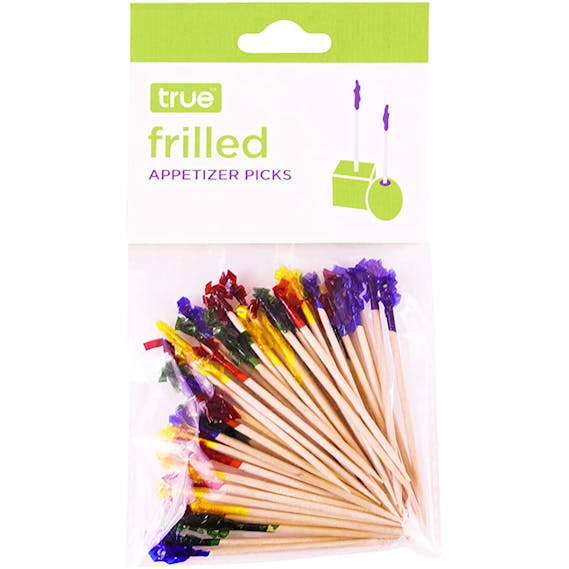 True Brands FRILLED APPETIZER PICKS 50pc
The versatility of the cocktail pick is hard to beat. Use this colorful set of 50 for appetizers, ch…