Cape May Brewing Company The Bog Cranberry Shandy 6 pack 12 oz.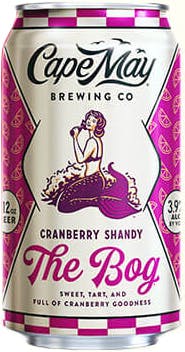 Unavailable
We're sorry, but this product is not currently available.
What happens when you make a Cranberry Wheat and accidentally add too much cranberry? Embrace it and turn it into a Shandy! A tart cranberry wheat beer blended with lemonade, The Bog is light and refreshing while still packing tons of flavor.